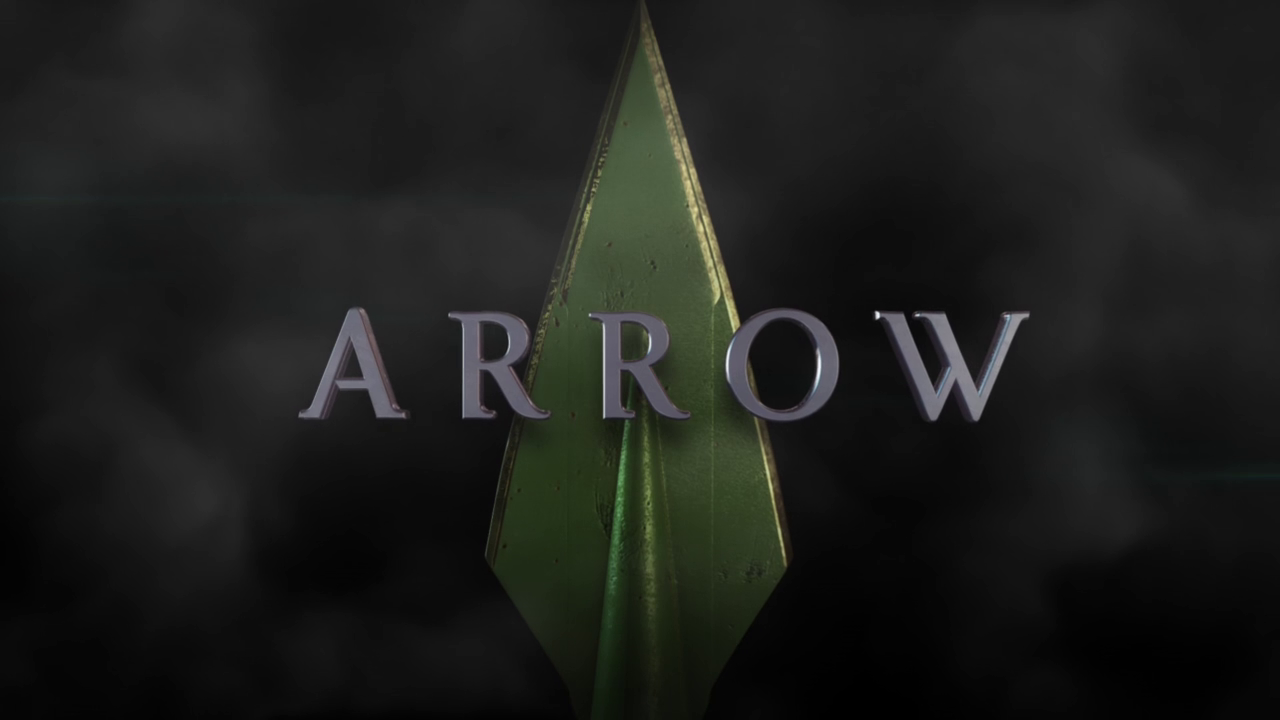 Moderated by: Chief Couch Potato Kylie
THE SPECS:
Who:  "Arrow" is a superhero/action/crime drama centered on events and characters inspired by the Green Arrow franchise/DC Comic Universe, which currently airs on the CW, fall to spring Wednesdays at 8:00 PM (Season Five premieres tonight!).
What: "Arrow," a series developed by writer/producers Greg Berlanti, Marc Guggenheim, and Andrew Kreisberg that is based on the DC Comics character Green Arrow, a costumed crime-fighter created by Mort Weisinger and George Papp. The series follows billionaire playboy Oliver Queen (Stephen Amell), who, five years after being stranded on a hostile island, returns home to fight crime and corruption as a secret vigilante whose weapon of choice is a bow and arrow.
SYNOPSIS
The series follows Oliver Queen (Amell), billionaire playboy of Starling City (now Star City), who spends five years shipwrecked on the mysterious island of Lian Yu. Upon his return to the city, he is reunited with his family, including his sister, Thea Queen (Willa Holland) and friends. Oliver awkwardly survives his days back in the city by rekindling his relationships, while he spends his nights hunting down and sometimes killing wealthy criminals as a hooded vigilante. Thea, John Diggle (David Ramsey), and Felicity Smoak (Emily Bett Rickards) assist Oliver in his crusade as does his ex-girlfriend, Laurel Lance (Katie Cassidy); flashbacks show how Oliver spent his time and gained the skill-set that he uses as (now) the Green Arrow.
When: Season Three aired on the CW from October 8, 2014, to May 13, 2015.  Season Four aired on the CW from October 7, 2015, to May 25, 2016.
Where: The action is set in the fictional metropolis of Starling City, another name for Star City, the primary setting of the Green Arrow franchise – though as of Season Four, the city was finally re-branded to be Star City like in the comic books.  The action does branch out in flashbacks to international locales, including Hong Kong, the Middle East, and a fictional island called Lian Yu.
Why: To find out why individual podcast panelists started watching this show, listen to the first DCTU podcast episode, where our panel covers the first two seasons of Arrow, via the embedded link below!  It should be noted that CPU! Chief Couch Potato Kylie was hesitant to watch it, feeling somewhat loyal to Justin Hartley's portrayal of the Green Arrow on Smallville, which ended in 2011, while Arrow premiered in 2012.  Also, I'm pretty leery of character fatigue in comic book properties of late, which may be the subject of a separate podcast or blog entry.  So, what finally convinced me to watch it in the end? Other than a few good recommendations from viewers like you, listen to that first podcast episode to find out the reasons why I finally picked up the show in the end.
What kept me watching, though, is a different question.  Try this on for size:
How – as in How's It Going? – THOUGHTS
This is the second episode in CPU!'s DCTU series.  Our first episode covered the first two season of Arrow. Listen to it here:
DCTU Series, Episode 1, "Arrow," Seasons One and Two
As discussed previously, since the Arrowverse/DC Television Universe is so closely interrelated, what with all of the spin-offs and character crossovers, it seemed like a universe ripe for the podcasting here at CPU!, especially since so many of our most frequent panelists are comic book/superhero franchise fans.  After all, it's safe to assume that we would have started covering Arrow or The Flash individually, but since it was expected that the same panelists would keep coming back to discuss these shows, and since the shows themselves share an expanding universe that used to cross networks, though not so anymore, your friendly neighborhood Chief Couch Potato figured, "Why not make it a series?"
Thus, our DC Television Universe Series (or DCTU Series) was born, and all of our DCTU panelists should be familiar voices, namely Jen, Spencer, Hilary, and Kyle.  These panelists are all DC Comics experts in their own rights and, thus, joined me for this series, and now this second episode of said series, in which we cover seasons three and four of Arrow, the show that started it all (and the crossovers with other Arrowverse shows included).
You'll find that the love for these shows is strong with this panel, though opinions started to falter, stumble, and diverge somewhat with the third season of Arrow. This particular CPU! episode was recorded in September 2016, and there are, without question, MAJOR SPOILERS, as the panelists cover key plot points of both third and fourth seasons. Listen at your own risk, and let us know what you think by commenting below!
Follow us on Facebook, Twitter (@cpupodcast), Instagram (@couchpotatoesunite), Pinterest (@cpupodcast), or email us at couchpotatoesunitepodcast@gmail.com – or subscribe to this blog, the YouTube channel, our iTunes channel, our Stitcher Radio channel , and/or find us on Google Play to keep track of brand new episodes.  In the meantime, let us know what you think!  Comment or review us in any of the above forums – we'd love your feedback!
Remember, new episodes and blog posts are published weekly! Our next episode will again hail from our DCTU panel, as we discuss The Flash seasons 1 and 2!  Stay tuned!
Questions, Impressions, and Future Considerations
1) How will the "Flashpoint" story line on The Flash affect events on Arrow? Will we see a reversal between Star City and Central City?  Will we see Tommy Merlyn (Colin Donnell) again?  Will (spoiler) Laurel come back to life?
2) There has been some indication that flashbacks in season five will involve more of the characters than Ollie.  What will we learn about the supporting characters?
3) What will Team Arrow look like when the series returns?
4) Will Arrow start before the events of The Flash season two finale, so we can see the effects of Flashpoint?
5) Will we see any repeat villains, especially those particular to the Green Arrow, including Count Vertigo, Clock King, and others?
6) How will the four villains, with their portraying actors promoted to series regulars on all four Arrowverse programs, be introduced on each of the shows: Merlyn (John Barrowman), Captain Cold (Wentworth Miller), Eobard Thawne (Matt Letscher), and Damien Dahrk (Neal McDonough)?  How will they all visit Arrow, and what will they do?
7) Will the show return to the "darker edge" of seasons one and two?  Or, will it grow campier?  Or, will "Flashpoint" throw the whole tone out of whack?
8) Will Ollie's use of the salmon ladder increase?  The female members of the panel vote yes! He's been avoiding it lately!
PARTING SHOTS
Our DCTU panel universally agreed that Arrow Season Three was a low point for the series, given the network/corporate kibosh on use of the Suicide Squad characters in anticipation of the summer blockbuster of the same name and about the same characters.  The panel also agreed that the writers recovered well with on-the-fly adjustments and kept the story entertaining, even if some of it, particularly Ollie's flirtation with the League of Assassins and the focus on Thea's resurrection via the Lazarus Pit, meandered for possibly too long. The panel also universally agreed that season four was much improved, with the powerhouse performance of Neal McDonough as Damien Dahrk, the primary villain of the fourth season, and despite the convoluted but enticing mix of story lines surrounding Ollicity, Team Arrow, Curtis (Echo Kellum), and Dahrk's vision of a brave new world. Though the panel generally feels that The Flash is the best show in this particular television universe, the panelists believe that the original entry, Arrow, is still holding its own with the steady (and handsome) portrayal of the Green Arrow by Stephen Amell and the superb production values steering the Star City based quadrant of this ship.
LOOKING AHEAD
Arrow was renewed for a new season; Season Five premieres tonight, October 5, 2016, at 8:00 PM! The DCTU podcast panel will next chat Arrow during our mid-season roundup of the Arrowverse, which will occur in or around January 2017 in what should be a fun new format that comic book and Arrowverse fans won't want to miss, as all four Arrowverse shows will be discussed in one longer episode.  Until then!
NEXT CPU! LIVE!
As indicated last week, CPU! will next be LIVE at Grand Rapids Comic-Con on October 22, 2016, at 7:00 PM!  We will be one of the Con's fan panels; in that live podcast (also streamed to our Facebook page), our DCTU and Marvel's Defenders panels will join forces to discuss and debate the Top 5 DC & Marvel Live Action Heroes and Villains.  This debate promises to be a raging one, and I'd be surprised if Stephen Amell's Green Arrow doesn't crop up on a few panelists' lists, so if you have any interest in the ongoing, decades-old comic book/comic universe competition, this is a panel you won't want to miss.  Like our Facebook page to keep abreast of the event – which is now on the page!  Stay tuned!