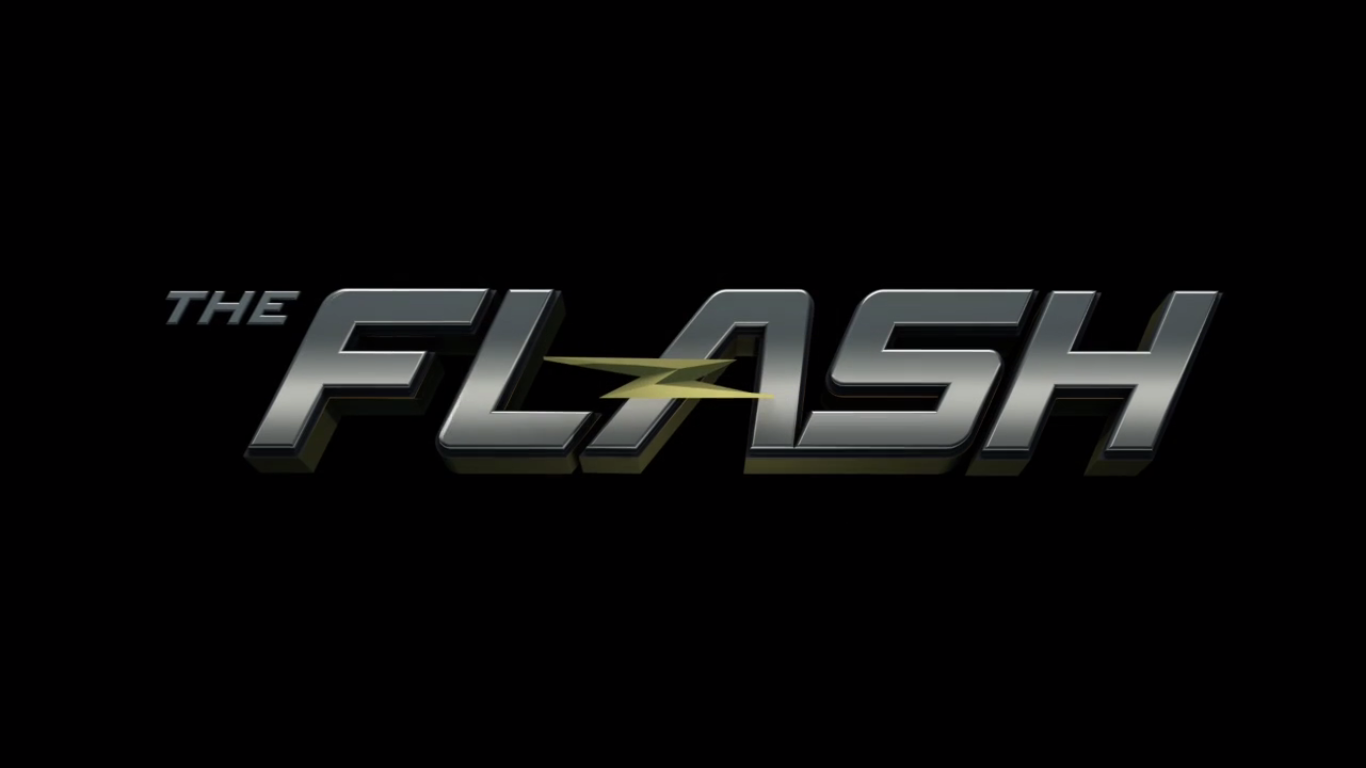 Moderated by: Chief Couch Potato Kylie
THE SPECS:
Who:  "The Flash" is a superhero/action/mystery drama centered on events and characters inspired by The Flash franchise/DC Comic Universe, which currently airs on the CW, fall to spring Tuesdays at 8:00 PM.
What: "The Flash," a series developed by Greg Berlanti, Andrew Kreisberg, and Geoff Johns, based on the DC Comics character Barry Allen / The Flash, a costumed superhero crime-fighter with the power to move at superhuman speeds. This series is considered a spin-off from Arrow. The series follows Allen (Grant Gustin), a crime scene investigator who gains super-human speed, which he uses to fight criminals, including others who have also gained superhuman abilities.
When: Season One aired on the CW from October 7, 2014, to May 19, 2015.  Season Two aired on the CW from October 6, 2015, to May 24, 2016.  The CW began airing Season Three last week.
Where: The action is set in fictional Central City, one of the primary settings of The Flash franchise.  The action does branch out in the occasional crossover with Arrow to Star City (formerly Starling City).
Why: To find out why individual podcast panelists started watching this show, listen to the podcast episode via the link below!  It should be noted that CPU! Chief Couch Potato Kylie previously picked up this show during the 2014 Fall Preview, noting,
The DC comics universe is attempting some major expansions now that Marvel is push and shove proliferating on big and small screens everywhere.  The Flash is a classic hero; he was given an appearance on Smallville, and there is some crossover with Arrow, which I've decided to catch up on, since the CW is offering DC Comics a chance to implement those crossovers. Also, I like the choice for the title role.  The Flash is a non-flashy guy, almost DC's equivalent of Spider Man, given an extraordinary ability, as opposed to several.  It could be an engaging new take on an old superhero story.
How – as in How Was It?
The pilot/premiere rating scale:
***** – I HAVE TO WATCH EVERYTHING.  HOLY SMOKES!
**** – Well, it certainly seems intriguing.  I'm going to keep watching, but I see possible pitfalls in the premise.
*** – I will give it six episodes and see what happens.  There are things I like, and things I don't.  We'll see which "things" are allowed to flourish.
** – I will give it three episodes.  Chances are, I'm mainly bored, but there is some intrigue or fascination that could hold it together.  No matter how unlikely.
* – Pass on this one, guys.  It's a snoozer/not funny/not interesting/not my cup of tea… there are too many options to waste time on this one.
The Flash = 4.9, by average of the podcast panel if rated right after the pilot.
Otherwise, it's a resounding 5 stars from all five panelists, moderator included.
SYNOPSIS
After witnessing his mother's (Michelle Harrison) supernatural murder and his father's (John Wesley Shipp) wrongful conviction for the crime, Barry Allen (Gustin) is taken in by Detective Joe West (Jesse L. Martin) and his family. Allen becomes a brilliant but socially awkward crime scene investigator for the Central City Police Department. His obsession with his tragic past causes him to become an outcast among his peers; he investigates cold cases, paranormal occurrences, and cutting-edge scientific advancements that may shed light on his mother's murder. No one believes his description of the crime—that a ball of lightning with the face of a man invaded their home that night—and Allen is fiercely driven to vindicate himself and to clear his father's name. Fourteen years after his mother's death, an advanced particle accelerator malfunctions during its public unveiling, bathing the city center with a previously unknown form of radiation during a severe thunderstorm. Allen is struck by lightning from the storm and doused with chemicals in his lab. Awakening after a nine-month coma, he discovers he has the ability to move at superhuman speeds. Dr. Harrison Wells (Tom Cavanagh), the disgraced designer of the failed particle accelerator, describes Barry's special nature as "metahuman;" Allen soon discovers that he is not the only one who was changed by the radiation. Allen vows to use his gifts to protect Central City from the escalating violence of metahuman and other criminals. He is aided by a few close friends and associates who guard his secrets.
How – as in How Was It? – THOUGHTS
This is the third episode in CPU!'s DCTU series.  Our first episode covered the first two seasons of Arrow, and our second episode covered Arrow's third and fourth seasons. Listen to each episode here:
DCTU Series, Episode 1, "Arrow," Seasons One and Two
DCTU Series, Episode 2, "Arrow," Seasons Three and Four
As discussed previously, since the Arrowverse/DC Television Universe is so closely interrelated, what with all of the spin-offs and character crossovers, it seemed like a universe ripe for the podcasting here at CPU!, especially since so many of our most frequent panelists are comic book/superhero franchise fans.  After all, it's safe to assume that we would have started covering Arrow or The Flash individually, but since it was expected that the same panelists would keep coming back to discuss these shows, and since the shows themselves share an expanding universe that used to cross networks, though not so anymore, your friendly neighborhood Chief Couch Potato figured, "Why not make it a series?"
Thus, our DC Television Universe Series (or DCTU Series) was born, and all of our DCTU panelists should be familiar voices, namely Jen, Spencer, Hilary, and Kyle.  These panelists are all DC Comics experts in their own rights and, thus, joined me for this series, and now this third episode of said series, in which we cover seasons one and two of The Flash.
You'll find that the love for these shows is strong with this panel – especially for this series about our favorite Scarlet Speedster.  You might even say the feedback is "gushing," as an overall theme. Panelist Hilary fan-girls all over the mic at several key points, for example. Seriously, though, The Flash has become one of each panelist's favorite shows on air currently, which is high praise indeed.
This particular CPU! episode was recorded in September 2016, and there are, without question, MAJOR SPOILERS, as the panelists cover key plot points of both Flash seasons. Listen at your own risk, and let us know what you think by commenting below!
Follow us on Facebook, Twitter (@cpupodcast), Instagram (@couchpotatoesunite), Pinterest (@cpupodcast), or email us at couchpotatoesunitepodcast@gmail.com – or subscribe to this blog, the YouTube channel, our iTunes channel, our Stitcher Radio channel , and/or find us on Google Play to keep track of brand new episodes.  In the meantime, let us know what you think!  Comment or review us in any of the above forums – we'd love your feedback!
Remember, new episodes and blog posts are published weekly! Our next episode will revisit Orange is the New Black to discuss season four, released back in June! Stay tuned!
RECOMMENDATION
The Flash is recommended to fans of comic books, particularly from the DC universe, and of the Flash franchise.  Our panel can't recommend this one enough, even to those who might be put off by superhero/comic book fiction, because the show is written, directed, and performed so well.  It is a perfectly executed story and a faithful and loving but ultimately groundbreaking adaptation of a hero who may not have received the same star treatment as his Justice League compatriots and co-founders, Batman and Superman, at least in modern memory. Also, fans of musicals might take heart to note that Grant Gustin, who appeared on Glee, and Jesse L. Martin, one of the original cast members of Broadway's Rent, both sing on the show – and are forecasted to continue to do so.  See? THERE'S SOMETHING FOR EVERYONE!
THE FUTURE OF THE SHOW
The third season premiere of The Flash aired on October 4, 2016, and while it is too early in the season to hear about renewal announcements, The Flash is expected to be a network mainstay for some years.  CPU!'s next DCTU episode, which will focus on the first season of Legends of Tomorrow, will likely publish later this fall.  Like, follow, and/or subscribe to the blog, iTunes, YouTube, Stitcher Radio, Google Play, or our social media accounts to stay abreast of new episodes in the DCTU podcast series as well as of new episodes for all of our podcast panels!  And, if you feel so inclined, please leave us a review.  Thank you!
NEXT CPU! LIVE!
As previously indicated, CPU! will next be LIVE at Grand Rapids Comic-Con on October 22, 2016, at 7:00 PM!  We will be one of the Con's fan panels; in that live podcast (also streamed to our Facebook page), our DCTU and Marvel's Defenders panels will join forces to discuss and debate the Top 5 DC & Marvel Live Action Heroes and Villains.  This debate promises to be a raging one, and I'd be surprised if Grant Gustin's Flash or one of the myriad of feisty Flash villains and their portrayers don't crop up on a few panelists' lists, so if you have any interest in the ongoing, decades-old comic book/comic universe competition, this is a panel you won't want to miss.  Like our Facebook page to keep abreast of the event – which is now on the page!  Stay tuned!