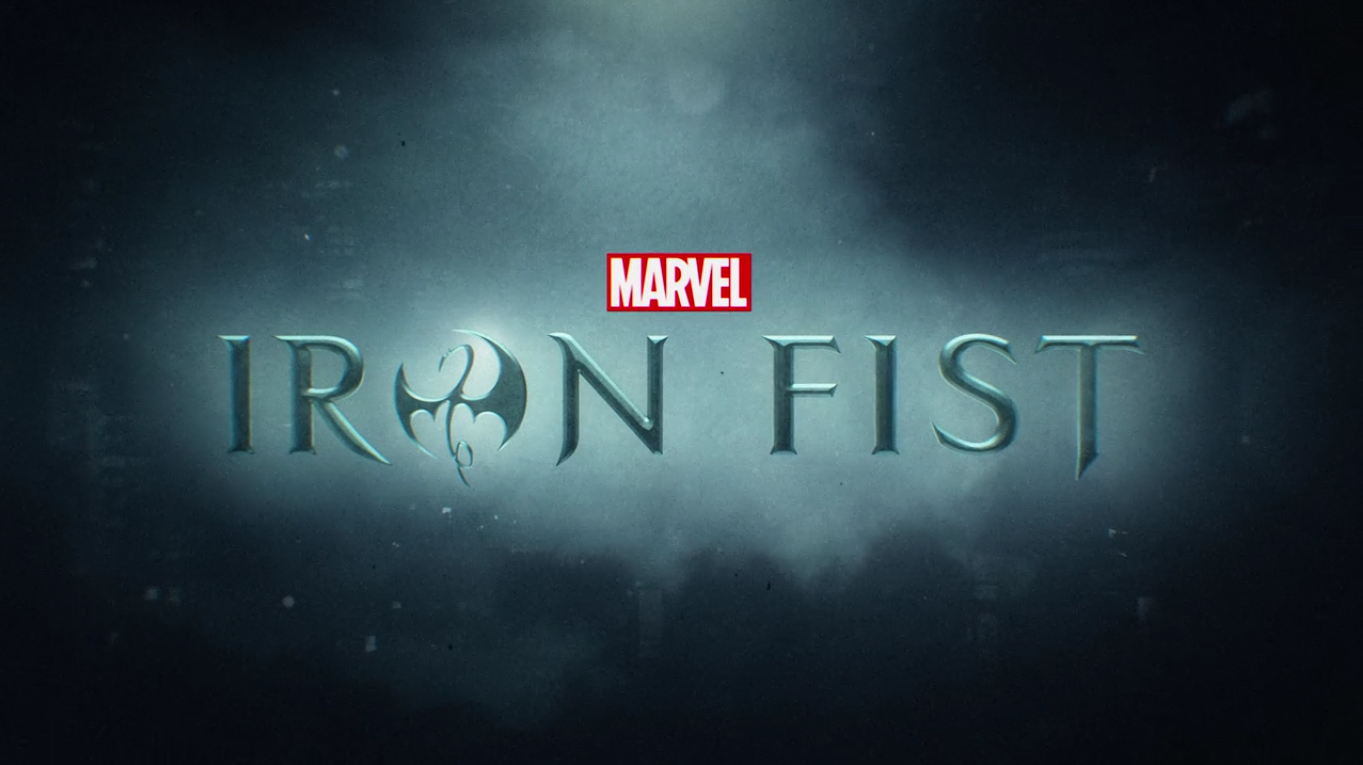 Moderated by: Chief Couch Potato Kylie
THE SPECS:
Who: "Marvel's Iron Fist" is a web television series based upon the Marvel Comics character Iron Fist and is a Netflix original series, always available on Netflix.
What: "Marvel's Iron Fist," created by Scott Buck, is set in the Marvel Cinematic Universe (MCU), sharing continuity with the films of the franchise, and is the fourth in a series of shows that will lead up to a Defenders crossover miniseries. Finn Jones stars as Danny Rand aka Iron Fist, a martial arts expert with the ability to call upon the power of the sacred Iron Fist.
When: The first season of the series was released in its entirety to the Netflix streaming library on March 17, 2017.
Where: The action is set primarily in the New York City, New York, borough of Manhattan, as depicted in the Marvel Cinematic Universe.
Why: To find out why individual podcast panelists started watching this show, listen to the podcast episode via the link below – though I will say that all of the panelists are fans of the Netflix original library and/or superhero/comic book based shows in their own right and have found themselves eagerly anticipating new entries in Netflix's "Defenders" series of releases.  As a result, they're committed to a CPU! series about same!
How – as in How Was It?
The pilot/premiere rating scale:
***** – I HAVE TO WATCH EVERYTHING. HOLY SMOKES!
**** – Well, it certainly seems intriguing. I'm going to keep watching, but I see possible pitfalls in the premise.
*** – I will give it six episodes and see what happens. There are things I like, and things I don't. We'll see which "things" are allowed to flourish.
** – I will give it three episodes. Chances are, I'm mainly bored, but there is some intrigue or fascination that could hold it together. No matter how unlikely.
* – Pass on this one, guys. It's a snoozer/not funny/not interesting/not my cup of tea… there are too many options to waste time on this one.
Marvel's Iron Fist = 4.2, by average of the podcast panel.
SYNOPSIS
Danny Rand (Jones) returns to New York City, after being presumed dead for 15 years, to reclaim his family company from Harold Meachum (David Wenham) and his children Ward Meachum (Tom Pelphrey) and Joy Meachum (Jessica Stroup). When a threat emerges, Rand must choose between his family's legacy and his duties as the Iron Fist.
How – as in How Was It? – THOUGHTS
As long-time listeners should know by now, CPU! is chock full of panelists with a proclivity for comic book and superhero TV shows and films, including your Chief CP. Our Marvel's Defenders Series was born of this proclivity, as we have already covered the two available seasons of Daredevil, the one available season of Jessica Jones, and the one available season of Luke Cage.  Listen to the links below:
Marvel's Defenders Series, Episode One, "Daredevil," Season 1
Marvel's Defenders Series, Episode Two, "Jessica Jones," Season 1
Marvel's Defenders Series, Episode Three, "Daredevil," Season 2
Marvel's Defenders Series, Episode Four, "Luke Cage," Season 1
As such, it was only right that we cover the next series in this universe, now the fourth in Netflix's series of Marvel-centered shows leading up to a special "Defenders" miniseries, which will feature heroes like Daredevil, Jessica Jones, and Luke Cage joining together to form a special force of the ilk of the Avengers or of the Justice League in the DC Universe. Thus, we bring you our first ever Iron Fist podcast – and the fifth episode of our Marvel's Defenders Series – featuring Defenders panelists Nick, Kristen, Hilary, Kyle, and Spencer. While our panel has formed an entertaining bond centered around these Netflix superhero shows, the bond is tested with the variety of opinions expressed about Iron Fist, though the panel universally liked this series better than Luke Cage, despite the warm reception of critics to the latter and the lukewarm reception to the former.  The panelists also agree that Iron Fist is largely fun and far more engrossing than its predecessor "Defender's" solo series, but the panel differs on how effective this fun ultimately was, with some panelists preferring Iron Fist to Jessica Jones and others liking Danny Rend less (though all except one agree that Daredevil remains the best of the four series).  Nevertheless, while the panel's overall stance may be somewhat controversial, as audience reception to Iron Fist is equally varied, we do have our supporting reasons – to find out what they are, listen via the embedded link below.
Follow us on Facebook, Twitter (@cpupodcast), Instagram (@couchpotatoesunite), Pinterest (@cpupodcast), or email us at couchpotatoesunitepodcast@gmail.com – or subscribe to this blog, the YouTube channel, our iTunes channel, our Stitcher Radio channel , and/or find us on Google Play to keep track of brand new episodes.  In the meantime, let us know what you think!  Comment or review us in any of the above forums – we'd love your feedback!
Remember, new episodes and blog posts are published weekly!  Next Wednesday, a new panel will sit "around the water cooler" to tackle – in record time – controversial new Netflix series 13 Reasons Why, based upon the novel of the same name.  Stay tuned for that and for some bonus content we recorded during our Iron Fist session…which should be published any day now (though not today)!
RECOMMENDATION
Iron Fist is recommended overall by our CPU! panel to fans of comic books, particularly from the Marvel universe; fans of the various Defenders series; fans of the character; fans of kung fu and karate movies; and fans of epic fantasy along the lines of Star Wars or, more on the nose, stylized martial arts epics like Crouching Tiger, Hidden Dragon.  The panel generally and universally agrees that Iron Fist is well-performed and aptly written and directed but for some noticeable execution flaws in pacing and in the fact that the panel feels Iron Fist Season 1, with its secondary focus upon the Hand, might have done better to come a bit earlier in the Defenders chronology–say, before Daredevil Season 2–given how the Hand was depicted in this series versus in Daredevil and given the fact that much of that depiction is open to interpretation. Still, the entire panel had fun watching this series and believes that some of the criticism from trade critics and viewers alike is harsh to the point of being unfair, as the panel uniformly asserts that many who find more than small faults with this series may have missed (or simply do not prefer) its tendency toward subtleties and foreshadowing.  They may also not understand or appreciate the fact that Jones is playing a childlike character in an adult's body who is also meant to be a fish out of water – from an ethnic as well as a "this dimension, that dimension" perspective.  The panel, further, vehemently disagrees with the "white washing" controversy surrounding this show; while we acknowledge that white washing is prevalent in mainstream Hollywood and is a potential problem, Danny Rand as a character is white in the comics and is meant to be the "other" in the mystical village in which he spent his childhood as well as in Manhattan when he tries to reintroduce himself into his former life.  The entire panel, therefore, recommends re-watching with an open mind for those who struggled with some of these aspects and a first watch for those interested in the Defenders as a whole.
THE FUTURE OF THE SHOW
Iron Fist has not yet been renewed for a second season, though Netflix is no doubt preparing for its high profile release of The Defenders miniseries in August 2017 and may be waiting to gauge the reception to its much-hyped and long-in-the-making miniseries before planning futures for Iron Fist, considering that reception has been cooler to this series than to the other three overall.  CPU! will be following Iron Fist throughout its series run, though, as part of CPU!'s Marvel's Defenders Series, so we will definitely return to podcast about a season two, should one be commissioned.  As always, CPU! will keep you informed of all Netflix/Marvel coverage.  In addition, the CPU! Marvel's Defenders panel will return sometime after August 18, 2017, to review the first season of The Defenders in all of its splendiferous crossover glory.  Until then!