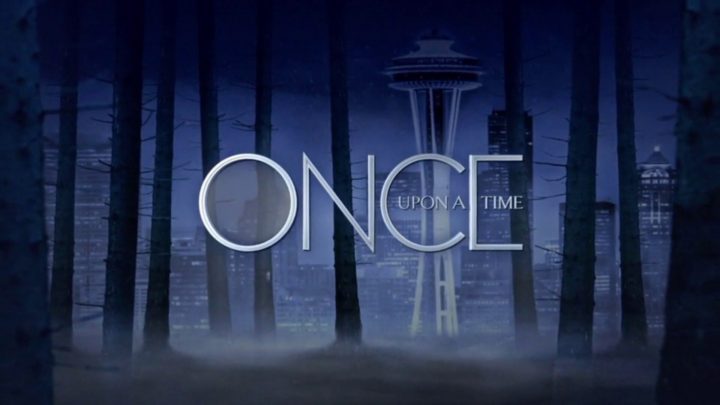 Moderator: Chief Couch Potato Kylie
THE SPECS:
Who: "Once Upon a Time" aired on network TV, specifically on ABC, for seven seasons, from 2011 to 2018.
What: "Once Upon a Time," a fantasy drama wherein storybook and fairy tale characters are not only real but are living in this world, away from their enchanted kingdoms and worlds beyond reality, and how they all interrelate (for a more detailed Synopsis, read here: http://www.aceshowbiz.com/tv/once_upon_a_time/summary.html).
When: The Season 7 finale – the series finale – aired on Friday, May 17, 2018, at 8:00 PM on ABC.
Where: The show, in this season, engages in a "soft reboot" of its story premise and is (currently) set in Hyperion Heights, a fictional neighborhood deep within the heart of very real Seattle, Washington, as well as in "The Enchanted Forest," the fairy tale kingdom from where most of the main characters originate. The action takes place primarily in present day, though there are flashbacks to the characters' past lives and events.
Why: Two primary reasons: one, Chief Couch Potato Kylie loves fantasy and fairy tales, and the Disney network green-lit a live action serial television program about fairy tale characters that they would probably own the rights to, if the characters weren't already public domain. Two, the creators are Edward Kitsis and Adam Horowitz, two of the head writers of Lost. Whatever else may be said about the latter program, I don't think anyone could argue that Lost wasn't well written. All of our panel of enthusiastic Once fans found love for this program via one or both of those reasons themselves.
How – as in How's It Going? (THOUGHTS…at present)
To catch up on prior Once podcast episodes, click the links embedded below:
Season 4A – Frozen
Season 4B – Queens of Darkness
Season 5A – Dark Swan
Season 5B – The Underworld
Season 6A
Season 6B
Season 7A – Hyperion Heights, Part 1
Our super-bonded and magically cohesive Once panel – namely Kristen, Eddie, Amie, Emily, and Micah – reconvene around the Water Cooler "once" again to record Part One of a two-part CPU! series in which Couch Potatoes Unite! says our own protracted goodbye to Once Upon a Time, which is extra emotional for us, as this show and panel was one of our very first three pilot panels!  In the first part of this miniseries, our panel discusses Season 7B of OUAT, in which we digest the culmination of the much ballyhooed, so-called "soft reboot" of Season 7.  As a reminder, the final "Once" season presents all new characters and holds over only four characters with whom we have grown acquainted and grown to love over the first six seasons.  The rest of the original cast departed – at least for a time.  What does it all mean for Once Upon a Time and for our panel? Did everyone watch through to the end, despite the fact that Once seemed to have become something of a whole new show, with a whole new storybook, under the umbrella of the old title?  Or, did anyone jump the shark in lieu of all of this unprecedented change?  Listen to the newest addition to CPU!'s ongoing Once Upon a Time podcast series, and one of the last two episodes of said series, during which we reflect on Season 7B and whether the show ultimately capitalized upon the endless #potential (#drink) of not only the final season but of all the seasons preceding it.  Do you agree with us? Or, do you have your own thoughts? Comment below!
This podcast was recorded in November 2018, and there are, without question, MAJOR SPOILERS, as the panelists cover key plot points of the second half of the seventh season. Listen at your own risk, and let us know what you think by commenting below!
Follow us on Facebook, Twitter (@cpupodcast), Instagram (@couchpotatoesunite), Pinterest (@cpupodcast), or email us at couchpotatoesunitepodcast@gmail.com – or subscribe to this blog, the YouTube channel, our iTunes channel, our Stitcher Radio channel , and/or find us on Google Play to keep track of brand new episodes. In the meantime, let us know what you think! Comment or review us in any of the above forums – we'd love your feedback!
Remember, new episodes and blog posts are published weekly! Next Wednesday, schedule permitting, our DCTU Series panel speedily returns to the Water Cooler with its annual Mid-Season Roundup of the four Arrowverse shows, Arrow, The Flash, DC's Legends of Tomorrow, and Supergirl. Stay tuned!

Lingering Questions and Impressions
1) REPEAT QUESTION: Is baby Neal magical like his sister? (This question will remain until answered!)
NEW ANSWER: As of the end of the series, baby Neal's "specialness," if it exists, is unknown, though we are given a brief glimpse of toddler Neal in the final episode.

2) REPEAT QUESTION: How did Will Scarlett, aka the Knave from Once Upon a Time in Wonderland, end up in Storybrooke and without Anastasia, the former Red Queen? And how did he and Belle decide to hook up? (This question will remain until answered!)
OLD FOREVER ANSWER: Will Scarlett is gone. Where he went is anyone's guess. Why he was even brought to the flagship show with so little explanation for his coming and going is the bigger mystery, though panelist Micah theorizes that, perhaps, Will Scarlett visited Storybrooke before he ended up in Wonderland. The bigger issue is that the writers/producers failed to truly spell that out in a way that satisfies.
3) REPEAT QUESTION: Where did Maleficient go? Will we see more of her? Will she reconnect with her daughter Lily in a more meaningful way? (This question will remain until answered!)
NEW ANSWER: Owing to a brief mention and a brief bit of staging in the series finale, we see a glimpse of a flying dragon, who we presume is Maleficent.  We also learn that Lily ultimately finds her father with the help of her mother…and that her father is Zorro, the masked hero from South of the Border. Of course, this new information raises a Dark-One-ambition-sized host of new questions: is Zorro a dragon? How did Maleficent and Zorro meet?  Where did Zorro go? And when the heck did Disney acquire the rights to the Zorro story? The panel has mixed feelings about whether or not the mention proved worth it in the end, given the fact that these questions persist. But thank you, writers, if you've listened to our podcast and our endless questions about this very subject and if this scrap of information was dedicated to us – and to fans just like us! 🙂

4) REPEAT QUESTION: Will the Once writers/producers provide a better, more detailed explanation for why Will Scarlett was on the flagship series? Will they provide a more significant flashback to explain why he and Anastasia are not together anymore? Would Emma Rigby be available to reprise her role of Anastasia? (This question will remain until answered!)
OLD FOREVER ANSWER: Will Scarlett is gone. Where or where has Will Scarlett gone? If panelist Micah's theory is correct, he is living his happy ending with the Red Queen, Anastasia, in Wonderland, from Once Upon a Time in Wonderland. Of course, WHICH VERSION OF WONDERLAND IS THAT WONDERLAND? AND IS THAT ANASTASIA ANOTHER VERSION OF THE ANASTASIA THAT IS LADY TREMAINE'S DAUGHTER? That's the answer to a perpetual question the world may never know. Because that's how this show works in the end. The writers set up premises, such as how there are different versions of the same stories co-existing in the same world, without explaining what that means or how that reconciles the various concepts, characters, and elements repeatedly introduced throughout the universe that is Once Upon a Time. That is why our panel introduced a little hashtag for this series we like to call #potential #drink. And that is why we have had so much to talk about regarding this show for several years.

5) REPEAT QUESTION: Will Maleficient, Lily, August, Will Scarlett, or any of these disappearing characters reappear? Will their disappearances, at least, be explained? (This question will remain until answered!)
NEW ANSWER: Maleficent gets a brief dragon-depicted appearance in the series finale.  Lily might also as well (I think there were two dragons…were there two dragons?). August last appeared in Season 6. Will Scarlett is just gone, man, in Wonderland or not. As is Mulan. As is Merida. As is Aurora. As is Prince Philip. As is…

6) REPEAT QUESTION: The panelists still want to know where these characters went: Merida, Mulan, Aurora, Philip, Roland (Robin's son), and other members of the non-Wished Enchanted Forest?
OLD FOREVER ANSWER: Unknown, unknown, unknown, unknown, unknown…
7) REPEAT QUESTION: How will the show explain away the new Cinderella (Dania Ramirez), given that this character was previously introduced, played by a different actress and well acquainted to the Snow White character?
OLD FOREVER ANSWER: By not explaining at all, apparently.  The show simply asked us to buy that there is more than one Cinderella – as well as more than one Alice of Wonderland, Anastasia of Evil Stepsister fame, and Jack of the Beanstalk (as well as Hansel of "Hansel and Gretel" fame) out there, and that all versions of these duplicated characters originate from the Enchanted Forest.  Your guess is as good as ours as to how this would be possible, even in the impossible world of OUAT.
8) REPEAT QUESTION: Will we see an older Neal, who, as Emma's brother, would be Henry's (Andrew J. West) uncle and Lucy's (Alison Fernandez) great-uncle? If so, when, where, and how?
NEW ANSWER: Neal appears briefly in the series finale, alongside his parents, Snow White and Prince Charming.  They all convene for a very special coronation in which Regina (Lana Parilla) is named the Good Queen of all the Realms. Listen to the podcast episode for details.

9) REPEAT QUESTION: Where did the rest of Storybrooke go? Is the town still there? Are Dr. Hopper and Granny and the Seven Dwarfs still around?
NEW ANSWER: Storybrooke is still there! Of course – and what the panelists did not expect – is that Hyperion Heights does not necessarily co-exist in the same time as the Storybrooke we know and love, at least at first.  Listen to the podcast episode for details.

10)  Who or what is "the Guardian," to which Rumpel (Robert Carlyle) wants to pass the Dark One dagger and essence?  What is the Guardian guarding?  Is it Lucy?  Is it Rapunzel's (Gabrielle Anwar) eldest daughter Anastasia?  Is it someone we know?  Is it something or someone we don't know?
ANSWER: The Guardian is identified to be the latest incarnation of Wonderland's Alice (Rose Reynolds), who we meet this season, who is the biological daughter of the scheming Mother Gothel and Wish Realm Hook (Colin O'Donaghue).  The Guardian carries the binding magic that links the Dark One's essence to the fateful dagger. Rapunzel's daughter Anastasia was really just a "MacGuffin" and red herring on the season, as it turns out.

11) How do Drizella (Adelaide Kane) and Anastasia have magic in this version?  How does Rapunzel/Tremaine manifest magic?
ANSWER: There is no answer. Anyone can have magic potential in this world, it seems. They probably just have to dig real deep to find it. Still, all of these magic-bearers leave the back stories of Regina and Emma feeling less impressive in the end.

12) Does Drizella truly love Adult Henry?  Or, was she just using him the whole time?
ANSWER: Though it appears that Ivy aka Drizella begins her vengeance schemes by involving Henry in a user-way, she ultimately develops sincere and loving feelings for him in the end, though possibly from confusion, since she has not experienced much heartfelt love from anyone since her sister was lost to a frozen lake, ahem, once upon a time.  As part of her personal character growth, though, she also comes to the realization, on her own, that Henry loves Ella truly, and so Ivy gracefully steps aside, while asking Henry to remain her friend, to which he amiably agrees.  It is a nice moment.

13) Will Alice encounter her mother, Mother Gothel? Does Alice have magical powers like her mother? Why is Alice cursed? Did Mother Gothel curse Alice? How is it that Alice occasionally awakens from her curse? Someone explain Alice.
ANSWER: Alice encounters her mother because, as it turns out, Alice's function as Guardian gives her two purposes, not only as the keeper of the Dark One Essence but also as the potential to fill Gothel's Coven of Eight witches. Alice has magic like her mother; her ability to see the true nature of things and people, for which she is initially pegged as crazy in Hyperion Heights, as the viewer sees all season, is actually a clue to her magical ability.  Alice's "curse" arises from the fact that she is a magical being, born in a magical place, which allows her to use wish magic to manifest things, including various happenstances of bad luck that keep following her because she continues to believe that she is the victim of bad luck, at least until Zelena's daughter Robin helps her to realize the pattern. Once Robin, who Alice loves and who loves Alice in return, gets Alice to see that she is making the "cursed" events occur, she is able to stop the magic. At least until Gothel gets a hold of her later.  But that's the answer to another question.

14) What is the timeline surrounding Wish Realm's Hook procurement of the white elephant protection charm from Rumpel – and was that Rumpel Wish Realm Rumpel or Rumpel Prime?
ANSWER: I think our panel lost track of this charm, though I am willing to bet that Wish Realm Rumpel was the purveyor of said charm, since Wish Realm Rumpel becomes a factor by the end of the season. I also think that this question arose from the panel's potential confusion regarding Rumpel Prime's time away from the lands we know to spend time with Belle in the Edge of Realms, leaving Wish Realm Rumpel's exploits during that time largely unexplored. So, perhaps, in the end, the timeline around the charm does not really matter. We can let some stuff go, though ironically "some stuff" does not include our general distaste for the Frozen arc. Listen to the podcast episode for the usual roast.

15) Who are the Eight Witches or the Coven of Eight?  Are they real?  What is their purpose?  What are they trying to do?  Is Maleficent one of the witches?  Is Regina?  Is Zelena?  Is Emma?  Is Snow White/Prince Charming?  Are the Wish Realm versions of any of these characters eligible for membership?  Is there one?  Is there a "superior?"  Is that person Mother Gothel?  Is it Anastasia?  Is it Regina?
ANSWER: The Coven of Eight/Eight Witches are real and happen to be a group of magical women, all of whom meet Gothel at a time when she, as a wood nymph, relegated to the magical wooded outskirts of the realms, desired to become human, only to be spurned for her magical ability.  It seems Gothel, as a young nymph, wanted what she could not have: the finery and pretty things that humans enjoy, which are apprently so much more fascinating than earth and roots. Misguidedly, she leaves the nymphs' hideaway thicket and breaks into the house of an Enchanted Forest damsel, who catches Gothel in the act of using magic. The damsel and her group of "mean girl" friends befriend Gothel, only to pull a "Carrie" and to ridicule her for her use of magic in the end, as those who wielded magic were once scorned by the denizens of, even, the enchanted world.  One of the mean girls turns out to be another magic user in disguise; she joins with Gothel in solidarity and in the bonds of magical girl power. Gothel soon recruits other ostracized bearers of magic to form this powerful coven for the purpose of destroying humanity, fairy tale and otherwise, and of sending the world back to its more natural, plant-dominated roots. None of the Eight Witches are people we know; Ivy aka Drizella once fought for a spot in the Coven but ends up leaving the Land Without Magic with her sister, in order that they might start a new life together and flee Gothel's hold of Ivy.  Gothel, further, does not have her full Coven until she enchants her daughter Alice to join unwittingly, lest Gothel harm her beloved father, Wish Realm Hook. In the end, the Coven is part of Gothel's master revenge plot against all of humanity for the ill-advised doings of some entitled teenage girls. Hey, and I thought this show was about fairy tales.

16) Will all of the characters survive?  If not, who will die?
ANSWER: At the risk of the most major SPOILERS SPOILERS SPOILERS, we can reveal that several characters die, including Lady Tremaine/Rapunzel, Mother Gothel, Dr. Facilier, and all versions of Rumpelstiltskin.  We refuse, however, to say how.

As a side note, though, the Blue Fairy's whereabouts are currently unknown. Listen to the podcast episode for details.

17) What realm is this show's Dr. Facilier from?  Is he from the Underworld?
ANSWER: Though were are not given much back story on Dr. Facilier, we do learn that the bayou voodoo practitioner first encounters Regina in the Enchanted Forest, when she is the Evil Queen.  Chew on that bacon for awhile.

18) Will the season – and now the series, as it was announced by ABC and by the creators that Once Upon a Time is ending after this season – end with the breaking of the newest curse?
ANSWER: The latest curse is broken before the end of the season; the series ends on a different footnote entirely.

19) Where is Mother Gothel from? What is her back story? Is she driven by vendetta?  Against whom? What are her motivations?
ANSWER: Mother Gothel is a wood nymph; her people have existed as long as the earth has existed.  See above for her back story and the details of her vendetta against the whole of non-magic using humanity, though her plan would have taken out magic-using humanity too. Villains are always so short-sighted.

20) Did Drizella actually cast the curse against Alice/Tilly?  Why?
ANSWER: Alice/Tilly's curse is of her own making.  Alice has power, as well as a low sense of self-esteem and a fertile need to leave the Tower in which she was born.  Arguably, though, being Mother Gothel's daughter does her no favors in the end. Drizella/Ivy and Alice/Tilly, meanwhile, have no beef.

21) To whom is Zelena engaged?  Do we know her fiance and husband to be?
ANSWER: Zelena is engaged to an ordinary bloke named Chad, who she meets while under the spell of the latest curse and while posing as a soul-cycling hippie in San Francisco named Kelly.  We have never met Chad before, and the panel was not so happy with the fact that Chad was no one special in the end. It seems our panel found some love for Zelena at the last and wanted her to have some of the special she, for so long, envied in others. But maybe that was the lesson, friends? Sadly, your Chief CP did not make that point during the talk.  Hindsight and all that.

22) How does Henry's motorcycle run in the Enchanted Forest?  Where are the gas stations in the Enchanted Forest?  How does Cinderella II learn to operate it so fast – is she really Anakin Skywalker?
ANSWER: This motorcycle question will bug Chief CP Kylie until the end of time.  The show does not address the motorcycle and its fuel availability in magical lands. We also do not think Cinderella II is Anakin Skywalker, but both family trees are so convoluted, who really knows anymore?

23) Why are there duplicate versions of various characters, including Cinderella, her step-sisters, Alice (of Wonderland fame), Jack (of beanstalk fame), and so on?  How are all of the different versions from the same Enchanted Forest?  The panel universally agrees that the writers better take some time to explain this plot point beyond "there are different versions of the same story" because we do not understand how different versions can coexist within the same story.
ANSWER: The writers take no time to explain this phenomenon, except to imply, with the events of the series finale, that several versions of one character can co-exist, in different realms and/or in the same lands; that it's absolutely okay; and that we as viewers should maybe stop bitching about it already.  But WE CAN'T HELP IT. This was literally a conceit dropped on the viewer with the premiere of the Season 7 "soft reboot," and it demanded a heck of a lot of suspension of disbelief based purely upon assumed trust in the writers to capitalize upon their many moments of created #potential (#drink) on which they never seem to capitalize very well, if prior seasons are any indication. Can we help it if we DON'T HAVE THE TRUST? Of course, it's all moot now. Both versions of Cinderella attend Queen Regina's goodly coronation, without so much as an awkward shout-out. Some of our panelists resigned themselves to this development. Clearly, your Chief CP has THE FEELINGS.

24) Will the curse placed upon Henry and Lucy (Alison Fernandez) be broken?  How?  Is Cinderella II really Henry's true love?  How?
ANSWER: The curse that ties Henry's life to Lucy's in the seventh mid-season finale is broken with the help of Lucy's step-grandmother, Rapunzel aka Lady Tremaine, who, with the help of the resurrection amulet secured from Madame Leota of "Haunted Mansion" fame, sacrifices her life to save Lucy's and Ivy's. Of course, the curse that affects everyone's memory, and that created Hyperion Heights, is not solved through the use of that amulet.  
Also, Ella II does appear to be Henry's true love. There is no real how offered, except for the meet-cute flashbacks of the first half of the season. Again, we as the viewers just have to go with it, even if their love story is exceptionally underwhelming compared to, say, Snow and Charming's or Emma and Hook Prime's – or even Regina and Robin Hood's. Henry, as the Author, simply relates to a plucky young girl who can fight for herself.  Neat.

25) The producers have teased potential returns of original characters in possible reunions convened in advance of the series finale.  Which characters will we revisit?  Will Jennifer Morrison aka Emma Swan ordain to exceed her contractually obligated one episode appearance and give a nice second episode sendoff for the fans?'
ANSWER: In short, we saw just about everyone, including Snow White, Prince Charming, Emma with Henry's newborn little sister, and all of the Storybrooke residents we have come to meet over the course of the series, with the exception of Rumpelstiltskin, who bravely sacrificed his life earlier in the episode (okay, but that's all we're saying!).  It was another happy beginning. We encourage you to watch this show if you want to know why. With our many ample cautions in the back of your head, of course.

PARTING SHOTS
The panelists, even in the end, continue to offer wildly mixed reactions to the notion of whether or not they were ready for the true end of Once Upon a Time. Though all panelists regard the first half of Season 7 as a surprisingly engaging soft reboot of the show, despite healthy skepticism from all panelists in advance of said reboot, the panelists still universally agree, however, and with no hesitation, that #potential (#drink) contentment with the sixth season finale as a series finale episode would have been achieved if the show had officially stopped at the end of that season.  Though some panelists were utterly won over by the unprecedented soft reboot, the wariest panelists (your Chief CP included), while relieved and in agreement that the writers/producers "stuck the landing," felt that they had to rush to wrap up not only loose threads from the original six seasons but also nearly all of the seeded plot points of Season 7. Most panelists, aside from Eddie and Chief CP Kylie, regret the lack of network support for at least one more season, but all panelists experienced a high level of satisfaction with the fates of some of our beloved characters, particularly those of Rumpelstiltskin and of Regina, who may have been the true heroes of the series all along, once these characters realized that "everyone writes their own story." In the end, though, most if not all of the panelists are both happy and sad that OUAT is done, and while some of us might re-watch the series in future, none of us will be quite ready to do so for some time – which is not to say that the series is bad as much as the series traversed a messy, emotion-wrenching course that both engaged and frustrated in the end, a chemical mixture that might leave some of us satisfied with one viewing only.   Of course, only time will tell.
LOOKING AHEAD
Once Upon a Time has officially ended, but the CPU! OUAT podcast panel is not quite finished!  We will publish a second part to this mini podcast series saying goodbye to OUAT, in which we will Look Back at the series as a whole, later this month! Stay tuned, subscribe, like, and follow to keep abreast of that publication, and tell us what you think in the comment forums.  What's more, review us on iTunes, Stitcher Radio, Google Play, or YouTube, and check out our other podcast episodes related to a growing array of TV shows!  Until next week!  Stay tuned!