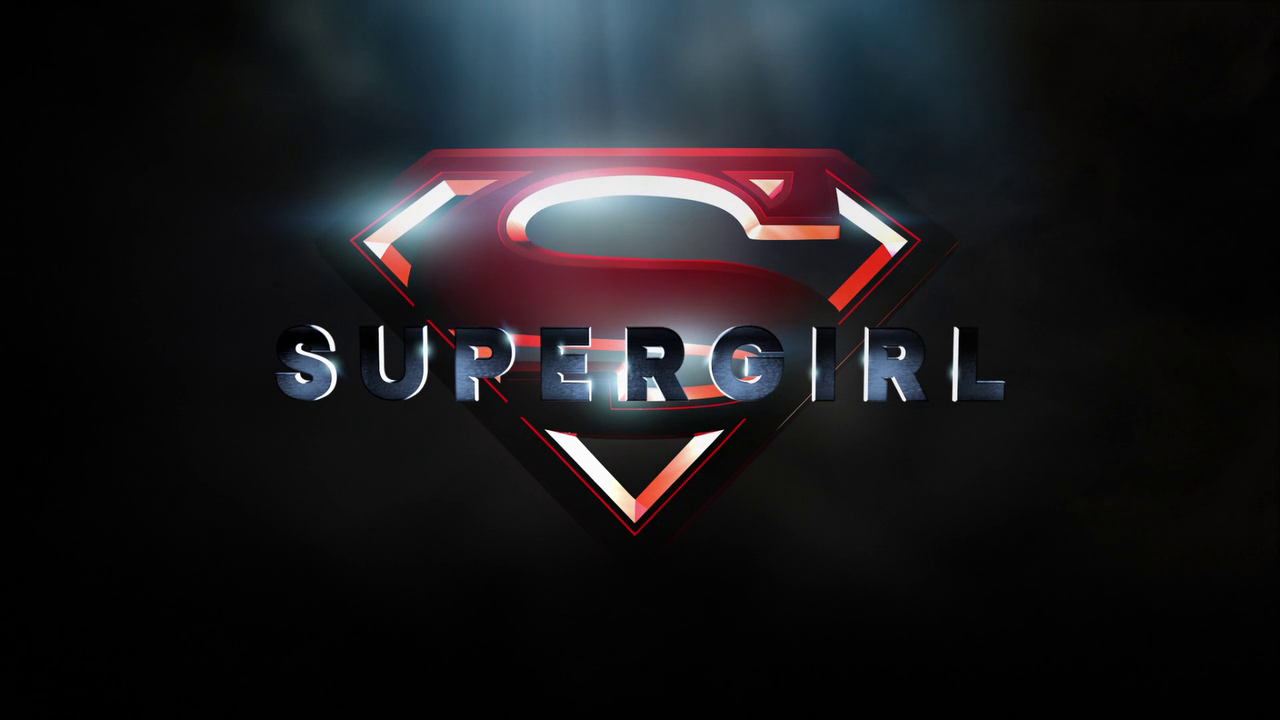 Moderator: Chief Couch Potato Kylie
THE SPECS:
Who:  "Supergirl" is a superhero action-adventure drama based on the DC Comics character Supergirl (Kara Zor-El), created by Otto Binder and Al Plastino, which currently airs on the CW, fall to spring Sundays at 8:00 PM.
What: "Supergirl," a series developed by Ali Adler, Greg Berlanti, and Andrew Kreisberg (the latter two having previously created Arrow and The Flash) and starring Melissa Benoist in the title role.  This series is considered a spin-off from Arrow and is part of the so-called "Arrowverse." Supergirl is a costumed super-heroine who is the cousin to Superman and one of the last surviving Kryptonians.
SYNOPSIS
Kara Zor-El (Benoist) was sent to Earth from the doomed planet Krypton as a 13-year-old by her parents Zor-El and Alura.  Alura gave her instructions to protect her infant cousin Kal-El, and informed her that she, like her cousin, would have extraordinary powers under Earth's yellow sun. Kara's spacecraft was knocked off course by a shock wave from Krypton's explosion and forced into the Phantom Zone, where it stayed for 24 years. During this period, time stopped for Kara, and when the spacecraft eventually escaped the Phantom Zone, she still appeared to be a 13-year-old girl. By the time the spacecraft crash landed on Earth, Kal-El had grown up and become Superman. After helping her out of the craft, Superman took Kara to be adopted by his friends, the Danvers family. The series begins eleven years later, when the now 24-year-old Kara is learning to embrace her powers after previously hiding them.
When: Season 3 aired from October 9, 2017, to June 18, 2018, on the CW.
Where: The action is primarily set in the fictional National City, presumably a West Coast location in the DC Comics Universe.
Why: To find out why individual podcast panelists started watching this show, listen to the podcast episode covering Season 1 via the link below!  It should be noted that CPU! Chief Couch Potato Kylie previously picked up this show during the 2015 Fall Preview, noting:
Pro: Melissa Benoist doesn't offend me.  As the erstwhile Marley on Glee, she's actually the only [new] New Direction-er that didn't annoy the pants off me.  Pro: Dr. Lexie Gray (Chyler Leigh) plays Kara Zor-El's adopted sister, and her departure was one of a series of missteps that paved my shark-jumping abandonment of Grey's Anatomy. I missed her.  I do believe the "adopted sister" motif deviates from the canon slightly, but then again, Supergirl does not enjoy the consistency of the threads underlying the Man of Steel's long history.  Pro: James "Jimmy" Olsen (Mehcad Brooks) is black.  Hey, that doesn't often happen.  Pro: this is not Smallville's version of the same character.  I despised their take on Supergirl and the actress who played her.  Con: this seems very teen drama relatively speaking; despite Kara being 24, according to the synopsis, Marley grows into her cape in her own version of Smallville? Could get very old very quickly and be a bit too derivative of the Superman tellings.  Con: Ally McBeal herself (Calista Flockhart), post-face-lift and scary contacts, plays the editor.  Con: who could they possibly stunt cast as cousin Kal-El, i.e. Supes the Man himself? Because they should stunt cast him, even though they've already said they won't.  I think they must (is that who Dean Cain is playing…someone freaking page Tom Welling already!?  Or, Henry Cavill if one must).  The pros outweigh the cons as far as adding it to my already miles long list, plus it's a DC property, so I'm along for the ride.  I just hope that the earnestness that Melissa Benoist brings to her roles renders her a convincing "Kara Zor-El."
How – as in How's It Going? – THOUGHTS
This is the fifteenth episode in CPU!'s DCTU series.  Here are only the prior Supergirl episodes in the series; as we flush out seasons of all Arrowverse shows, older episodes will be searchable via the website – click the upper right dialog box in the header, the picture of the couch full of TV watchers. Listen to each episode here:
DCTU Series, Episode 5, "Supergirl," Season One
DCTU Series, Episode 8, "Supergirl," Season Two
DCTU Series, Episode 11, the DCTU Mid-Season Roundup, 2017
In our last DCTU episode, our cheeky and feisty DCTU panel – namely Kyle, Hilary, Spencer, Kristen, and Nick – continued addressing the most recent full seasons of each of the four "Arrowverse" series in order of the airing of each season finale by discussing the fourth season of The Flash. Tonight's episode finds the panel returning to the Water Cooler for the final time this go-round to talk the third season of Supergirl, in the fifteenth episode of our DCTU series.  The discussion herein heavily dissects the season-long focus on villain Reign (Odette Annable), on the overwhelming and largely tedious meditation on romance (in this more than any other Arrowverse show), and on how the National City section of the Arrowverse is faring as a whole.  In fact, the panelists note that, as much as DC's Legends of Tomorrow improved this season, Supergirl, in terms of production and writing quality and overall entertainment value, traveled in quite the opposite direction, so much so that the panel spent a large amount of this discussion arguing over which property could be considered worse right now, in our would-be expert opinions: this spin-off version of the "Superman" universe or Arrow, which has not consistently been a draw for our DCTU panel for several seasons now.  The discussion, therefore, is certainly spicy, as always, and may even be borderline harsh; however, the panelists, especially those devoted to the "Superman" and "Supergirl" side of DC, find this deterioration in quality and in story direction to more than a little disappointing.  Moderator and Chief CP Kylie, i.e. me, described this plummet in presentation as "soul crushing."  Hey, I really love the Superman/Supergirl legacy and mythos and am on the struggle bus when it comes to the current direction of Supergirl, the show's behind-the-scenes difficulties this season notwithstanding.
This particular episode was recorded in October 2018, and there are, without question, MAJOR SPOILERS, as the panelists cover key plot points of Season 3 of Supergirl. Listen at your own risk, and let us know what you think by commenting below!
Follow us on Facebook, Twitter (@cpupodcast), Instagram (@couchpotatoesunite), Pinterest (@cpupodcast), or email us at couchpotatoesunitepodcast@gmail.com – or subscribe to this blog, the YouTube channel, our iTunes channel, our Stitcher Radio channel , and/or find us on Google Play to keep track of brand new episodes.  In the meantime, let us know what you think!  Comment or review us in any of the above forums – we'd love your feedback!
Remember, new episodes and blog posts are published weekly! Our next podcast episode will return to the Marvel Cinematic Universe as our Marvel's Defenders Series panel (the same, superhero/comic book minded members of the DCTU panel) returns to the Water Cooler to discuss Marvel's Iron Fist, Season 2.  Please note that we recorded our review and discussion of Iron Fist's second season before the cancellation announcement that Netflix made last week; as such, our Marvel's Defenders Series panel will return in the near future to engage in not only a review of Daredevil, Season 3, but also a post-mortem discussion on the fate of Danny Rand and his predominantly immortal company.  Stay tuned!
Questions, Impressions, and Future Considerations
Old Questions
1) Will the show explore more of Winn Schott's (Jeremy Jordan) relationship with his father, notable Superman villain Toyman, in the future?
ANSWER: The answer to this question entirely depends upon the meaning of "explore."  You see, gentle listener, apparently the Toyman reaches his untimely end and passes away, gently, gleefully, and relatively peacefully in Season 3. Winn, James aka "Jimmy" Olsen (Mehcad Brooks), and Kara attend his dad's funeral, where one of his devotees allows the erstwhile Toyman's toys to run amok and threaten, particularly, Supergirl in the process.  When Winn arrives at his father's funeral, however, he is reconnected with his estranged mother, played by Laurie Metcalf, who tells Winn that his father threatened her life and her son's if she continued to try to see her child after she also attempted to extricate herself from her abusive marriage to her ex-husband, Winn's father, and the super-criminal known as Toyman.  Winn does not believe his mom at first, after hearing from his father throughout his childhood that his mom abandoned him, but this renewed connection does allow Winn to understand more about his mother and less about the motives of his father, a complex man with an unexplained love for toys.
Jeremy Jordan, however, has dropped to "recurring" status for Season 4 of Supergirl, as Winn's portraying actor decided to return to his roots on Broadway.  So, the chances of further exploring the Toyman's son's family history seem pretty bleak right about now.  Plus, the panel questions whether the Toyman's death is fact or fiction and, frankly, permanent; after all, he's a relatively important "Superman" villain.
2) Will the Guardian story line continue?  The panel universally dislikes it but sees the glaringly apparent issue surrounding the character of James Olsen, namely that on this show and without Guardian, he has nothing left to make his character worthwhile.  Will Winn get into costumed crime-fighting as James' sidekick?
ANSWER: The Guardian story line continues this season, evincing universal winces and groans from all six of our DCTU panelists, who find the James aka "Jimmy" Olsen character painfully superfluous.  The panel's reactions range from feeling strongly that this depiction of Jimmy is not true to the comic stories (because James is not a tall drink of water like Mr. Brooks in those stories) to the fact that the writers and producers are trying too hard to make Jimmy/James fit into the overall narrative of Supergirl, which is somewhat scattered on its own as it is.  What we can confidently confirm, however, is that Winn avoids costumes while serving as Guardian's sidekick, preferring his level of superhero assistance to remain Batcave-like and confined to the comfort of a surveillance van on loan from the DEO.  Not everyone is ready to barrel head-first into the fight, after all.
Only Jimmy.
3) Is Jeremiah Danvers (Dean Cain), Alex's (Chyler Leigh) father and Kara's adoptive father, in league with Lillian Luthor (Brenda Strong) and Cadmus or not?  The panel is confused by his story development.  He also has cybernetic enhancements.  Is he being groomed to be the real or actual or next Cyborg Superman?  Is Hank Henshaw (David Harewood) truly Cyborg Superman, even though he doesn't appear to be channeling Superman at all?
ANSWER: Unknown.  Though Lillian makes a triumphant return in Season 3, in a failed attempt to seemingly make amends with her adoptive daughter Lena (Katie McGrath), Jeremiah Danvers does not return.  Thus, we do not know where he stands regarding his cybernetic enhancements or his relationship to Cyborg Superman/Hank Henshaw.
4) Will Lena Luthor be driven to evil impulses, either by her genetic link to Lionel or by her grooming from scorning adoptive mother Lillian (since, spoiler, Lena's biological mother was a mistress of her father Lionel's), as her brother Lex was?
ANSWER: Though Lena still walks on the good side of the moral coin, she clearly displays the genetic ambition and need to control the powerful items and people around her, almost to the same ego-maniacal level of her brother.  She is quick to learn how to fashion Kryptonite and to subdue "World Killers" raised from ashes by Kryptonian witches.  She seems capable of quite a lot…but she is not evil.  Yet.
5) Will Supergirl ever visit her cousin Superman (Tyler Hoechlin) in Metropolis and help him out?  Will Superman appear next season?  The panel enthusiastically votes yes – and sooner rather than later – to this eventuality.
ANSWER: Clark Kent aka Superman does not appear in Season 3.  He will appear in Season 4, however, especially in the Arrowverse crossover event entitled "Elseworlds."  Stay tuned.
6) Will Mon-El (Chris Wood) return from his wormhole trip?  Will he be able to return to Supergirl's Earth, despite the trace amounts of lead that Supergirl allowed to be released into the atmosphere?  Or, will he land on a different Earth in the multiverse, as Kristen predicts?  Or, will he find the Green Lantern Council and be made a Green Lantern, as Kyle noted is a possible, comics-inspired pathway for him?
ANSWER: Mon-El returns and sets up the dopiest love triangle this side of Bermuda.  You see, when Mon-El emerges from the wormhole, he finds himself several centuries into the future, where he ends up co-forming a ragtag team of super-powered beings known as the Legion of Superheroes, or, simply, the Legion.  He also gets married to Imra Ardeen aka Saturn Girl when he does not believe he will ever see Kara again and out of an alliance-forming arrangement with her Saturnian family.  By the time he returns, the elevated lead that eliminated the Daxamites is gone, so he is able to survive.  Yet, the Legion decides to return to the past to stop what is known as Blight, an advanced form of a being called Pestilence, a World Killer sent from Krypton to destroy Earth by uniting with Reign, a female character not dissimilar to Doomsday in the "Superman" stories.  Mon-El, though, stays very much in this universe, around this version of Earth, and comes nowhere close to becoming a Green Lantern, which would have been far cooler than the story we were served up this season with respect to his character.  Listen to the podcast episode for the panel's spicy reaction (despite panelist Kristen fanning herself) to the return of Mon-El.
7) Who is Reign?  If Reign becomes Supergirl's foe in Season 3, will we also see her transform into – or be accompanied by – an appearance of Doomsday, since they are similar characters?  Was the epilogue shown at the end of Season 2 similarly timed to when Krypton collided with its sun, or was Reign sent to Earth thousands of years earlier, as Kyle noted also occurred in the comics?
ANSWER: Reign is created by a trio of witches on Krypton who believe that she will take over Earth and make it suitable for Kryptonians to resettle.  Part of this edict also involves stopping Supergirl, since these witches fully knew that both Kal-El aka Superman and Kara Zor-El aka Supergirl were also headed toward Earth when Krypton collided with its red sun.  Reign is not accompanied by Doomsday in Season 3 (that would have made the story far too complicated, really).  The epilogue of Season 2 shows the birth of Reign, but the story as depicted on the show seems to suggest that Reign was fashioned by the witches, who survive Krypton's demise, shortly before the destruction of Krypton, at or around the same time Kal-El and Kara are sent to Earth, and that Reign is sent to Earth shortly thereafter.  There is, at least, no suggestion that can be gleaned from Season 3 supporting the idea that the witches and/or Reign herself are thousands of years old.  Plus, Reign is subjugated as a latent identity or being within what appears to be a human woman named Samantha Arias, who begins to lose time and memory as the Reign persona emerges through the actions and alleged magic of the witches.  Listen to the podcast episode for further details.
8) Is Cat Grant back for any length of time?  For how long exactly – and why?
ANSWER: Cat Grant (Calista Flockhart) does not appear in Season 3.  We are kind of okay with that.
9) Is the show trying to lead the audience toward seeing J'onn J'onzz aka Martian Manhunter (David Harewood) and M'gann M'orzz aka Miss Martian (Sharon Leal) as a possible romantic coupling?  Will Miss Martian be back?
ANSWER: The panel continues to struggle with this question, particularly as M'gann entices J'onn to return to Mars, where he not only discovers a rebellion of White Martians aiming to overthrow the other White Martians, but that his father is still alive and being held captive by the mean White Martians; M'yrnn J'onzz is played by Carl Lumbly, best known for his role on Alias. So, Miss Martian returns, but her relationship to J'onn is still somewhat nebulous as far as their mutual level of affection.  As for the existence of a large population of White Martians on Mars, this gets some of our panelists, who are particularly passionate about the Martian Manhunter character, pretty hot.  Listen to the podcast episode for their reactions.
10) Are Winn and Lyra (Tamzin Merchant) still together?  Do they have to be?
ANSWER: Lyra does not return in Season 3.  I guess that relationship was short-lived.  Mercifully.
11) Will we see any other Superman rogues of note, including Brainiac, Zod (as not a silver Kryptonite-induced hallucination), Lex Luthor, Doomsday, etc.?
ANSWER: We see Brainiac-5, an offshoot of the Brainiac hive but a good guy, playing as a member of the Legion.  Other than that, the main villain on the season is Reign, with secondary appearances by Livewire and the introduction of a Supergirl-exclusive villain, Psy.
12) Will Superman have to help Supergirl fight off Reign?
ANSWER: Superman does not return to Supergirl on-screen in Season 3; however, when Reign makes her play for world destruction near the end of the season, there is mention that Superman is off trying to stop some of the after-effects of Reign's actions in Madagascar.  So, he is helping his cousin.  We just don't get to see it, this time.
13) Why is the show changing the Martian Manhunter story so much?  Are the extra Martians real?  Where is the story involving Manhunter's father going?
ANSWER: The extra Martians are real, and panelist Kyle will not stand for it!  The Manhunter's dad, M'yrnn, was captured by the White Martians because he holds the secrets and history of their people; however, when J'onn brings his father to Earth with him, the viewer learns that M'yrnn is dying of natural causes anyway, which induces him to lose his memory and faculties, in a very Alzheimer's-like way.  M'yrnn, then, must psychically bond with J'onn to preserve the Martian knowledge of their family history and the religion that M'yrnn serves, but M'yrnn is not able to complete the psychic transfer.  He, instead, offers to help Superman in Madagascar in sacrifice to save the Earth.  RIP, M'yrnn.  We hardly knew ye.
14) What will Reign do to National City and to Earth 38 now that she is "awake?"
ANSWER: She causes a bunch of mayhem, mess, and destruction, as her genetic mission is to destroy the world and to remake it in Krypton's image.  Supergirl, with help from her friends and family, however, saves the day, and Reign is no more.  If you want to learn how, watch the season!
New Questions
1) Are they truly gearing to launch a new "Superman" television show with the potential and foretold return of Superman, as played by Tyler Hoechlin, and the casting of Lois Lane with Grimm alumna Elizabeth Tulloch, as the panel and the press have speculated and/or reported?
2) Is the Kara double that appears at the end of the season a "Bizarro" version of Supergirl?  Or, is the show appropriating the "Red Sun" Elseworlds story originally attributed to Superman?
3) What is J'onn J'onzz going to do now that he has stepped down from and has presumably left the DEO?  Will the Martian Manhunter still feature on Supergirl at all?  Is Mr. Harewood requesting a recurring status like his cast-mate, Jeremy Jordan?
4) Since James Olsen reveals to National City that he is Guardian, and since Winn has left the DEO to go to the future with Mon-El, will James still be Guardian?  The panel rejects this potential future.
5) Where is the relationship between James/Jimmy and Lena going?  Will Lena become evil like her brother, Lex?  Will we get to see Lex this coming season, in any form?
6) How is it that Lena learned to make Kryptonite and so fast?  Will she make other colors of Kryptonite, since she reproduced the Black Kryptonite from Argo City in addition to the garden variety irradiated Green Kryptonite? What is she planning to do with the Black Kryptonite she makes at the end of Season 3?
7) Will Kara communicate with and/or visit her apparently alive mother Alura (Erica Durance) further?  How?
8) Since Brainy (aka Brainiac-5) decides to stay in the past and to help Supergirl and her friends, and since he alludes to "the evil one" of his AI "relatives," will we see Brainiac Prime in Season 4?  Is the Kara double a Brainiac creation? Is the Kara double Brainiac him/itself?
9) Presuming that Livewire does not truly die but transforms into the all-electricity version of herself in Season 3, will we see her in this true form in Season 4?
PARTING SHOTS
Friends: Supergirl Season 3 really lost the DCTU panel this go-round.  While some panelists continue to believe that Arrow remains the worst of the Arrowverse four on the CW, some of the other panelists, your main moderator and Chief CP included, regard Supergirl as having taken a spectacular tumble in quality and in overall entertainment value, to the detriment of the entire series and more-so than the series from which it spun off.  Though all panelists remain appreciative of Benoist's portrayal of the "Girl of Steel," owing to her winning charisma and "adorkable" pastiche, the panel is struggling far more with the need for the James/Jimmy Olsen character and with many of the arcs of the supporting characters, including Alex's (Chyler Leigh) maudlin struggle to come to terms with her identity as a gay woman and with what she wants as a working female in today's society; the neutering of the Martian Manhunter character and the general confusion around how any Martian still survives apart from him; and now, with the departure of Jordan from series regular status, the impending lack of Winn, who many of the panel deem to be the "Cisco of Supergirl." 
Plus, the panel quickly reached consensus around the success of Reign as a villain, in that every panelist thought she was a failure.  Not only was her portraying actor, Annable, seemingly unequal to the task of creating a formidable presence as a Doomsday-like being capable of destroying an entire planet, but the story around her was poorly written and poorly directed, rendering the entirety of Season 3 into what felt like one bad exercise in high school theater.  Furthermore, the focus on romantic relationships on Supergirl, particularly, has only served to bog down and to stymie the show's creative potential; unlike the other Arrowverse shows, romance is a main, rather than a supporting, theme of this program, which becomes tedious and repetitive, at least in the opinions of all of our DCTU panelists. The panel now only tepidly recommends Supergirl to fans of comic books, particularly from the DC universe, and of the character of Supergirl/Kara Zor-El (or even Superman/Kal-El/Clark Kent); to fans of the other Arrowverse shows; to fans of comic books who can also tolerate romantic comedy formulas, as the series continues to be somewhat derivative of rom-com tropes (those fans might be the happiest of any potential viewers, truly); and to young girls and female fans who champion "girl power" and who might find a solid idol in Kara Danvers/Zor-El aka Supergirl.  The panel cautions, however, that Season 3 is a veritable let-down, in all senses of that turn of phrase, and should not be used as a measurement bar by which to score the success of the entire series.
Because of the panel's struggle with Season 3, the panel is apprehensive about the future of Supergirl.  Will the already over-extended producers and writers of the Arrowverse and particularly of this show see the missteps and recover, or will Supergirl steadily decline in quality and in story logic as Arrow has consistently done since its own third season?  Ultimately, so our panel opines, here's hoping Season 4 improves dramatically, or Supergirl will find its "on the bubble" status more than burst when it comes time for the CW to continue this franchise of four at the end of the current TV season.
LOOKING AHEAD
The fourth season of Supergirl premiered on Sunday, October 14, 2018, at 8:00 PM on the CW!  The DCTU podcast panel will next chat Supergirl and all of the other Arrowverse entries during our mid-season roundup of the Arrowverse, which will occur in or around January 2019, in Episode 16 of our ongoing series.  Until then!
NEXT CPU! LIVE!
CPU! is going live again!!!  CPU! will next be LIVE at Grand Rapids Comic-Con. for our third annual appearance at the Con, on November 10, 2018, at 7:00 PM!  In that live podcast (also streamed to our Facebook page), a brand new panel will gather together to debate the multifaceted, multi-generational universe behind Star Trek. This panel will also seed a new ongoing series panel for the podcast!  Like our Facebook page or follow us on Twitter and Instagram to keep abreast of all the details, but here's the art for it for now!  Stay tuned!